Gold
Silver
Bullion
Coins
Currencies
Diamonds
Watches
ALWAYS ACCURATE - ALWAYS FAIR
Dana Point Gold & Coin
South Orange County's Trusted Gold, Diamonds, and Coin Buyer
Irvine, CA: Expert Gold, Coin, Silver, and Diamond Dealers at Dana Point Gold and Coin
Residents of Irvine know to turn to Dana Point Gold and Coin when it comes time to sell their gold, silver, watches, diamonds, coins, and currency. Our expert appraisers will offer you the best deal on your unwanted precious goods. Bring your valuables to Dana Point Gold and Coin today and let one of our knowledgeable associates amaze you with our immediate, on the spot appraisals. You'll be surprised how much money you can make off of even a broken chain
If you are looking to buy, join our other customers from Irvine who have been satisfied by the great value at Dana Point Gold and Coin. Because we have been in the business for decades, we are part of a large network of buyers and sellers, so we have access to almost anything you are looking for. Whether it is something for your collection or a new piece of jewelry, you can trust us to find a perfect match.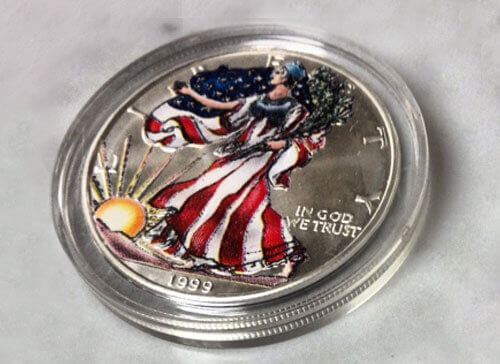 Dana Point Gold & Coin – Distinguished Buyer of Gold, Silver and Other Valuables Serving Irvine, CA
At Dana Point Gold and Coin, our expert, knowledgeable associates provide on–the-spot assessments and offer highly competitive prices, which is why residents of Irvine rely on us for their gold, coin, silver, jewelry, diamonds, currency, and watch selling. We will buy any amount in almost any condition, offering immediate cash payments.
We buy:
Gold: any amount of bullion, scrap gold, gold shot, dental gold, river gold, broken jewelry
Coins: foreign and domestic; rare and common; circulated and uncirculated; from good to mint condition
Silver: sterling silver flatware (all patterns), jewelry
Jewelry: antique and modern; diamond, opal, emerald and ruby stones; gold, silver and platinum metals; rings, bracelets, engagement/wedding band sets, pendants, necklaces, earrings, bangles, brooches, pins; broken jewelry;
Diamonds: pear, brilliant, princess cut; loose and in-setting (earrings, cufflinks, diamond rings, pendants, class rings, award rings, engagement rings, wedding rings)
Currency: foreign and domestic, but we specialize in U.S. currency such as Hawaiian currency, Confederate currency and silver certificates; pre-1940; any condition
Watches: Rolex, Patek, Cartier, Breitling, Tudor and various other brands; pocket watches; new, pre-owned and refurbished
Our friendly, professional, dedicated service, excellent pricing, and immediate cash payments create loyal clients from Irvine and beyond. Walk in to our store, conveniently located just off Interstate 5 at Beach Cities/CA 1, and let one of our expert appraisers look at your gold, silver, coins, or other precious goods. Phone ahead for an appointment to guarantee their will be no wait, and for large collections.
Dana Point Gold & Coin – The Premier Coin Dealer Serving Irvine, CA
With a second generation numismatic at the helm, there's no doubt why Irvine residents turn to Dana Point Gold and Coin for all their coin buying and selling needs. Our expert staff can provide immediate, on the spot assessments of your coins. If you're looking to add to your collection, we have access to almost anything, so we can help you fill the holes in your collection. You can also trust us to help you find the perfect gold, silver, currency, jewelry, or watches for that special occasion or to add to a collection. Stop by or call today to speak with one of our trusted associates.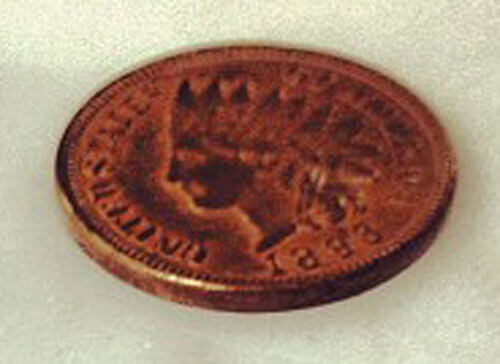 Dana Point Gold & Coin - Trusted Estate and Collection Appraisers serving Irvine, CA
Dana Point Gold and Coin's trusted appraisers offer on the spot, immediate assessments of most precious metals and valuables. Whether you are detailing the value of your property for insurance purposes, or preparing for an auction, you can trust our expert staff to provide you with accurate written appraisals for Irvine estate collections. Call us or come by the store today for an appraisal, and receive immediate cash payment if you decide to sell.
Dana Point & Gold Coin. Irvine - 92602, 92603, 92604, 92606, 92612, 92614, 92617, 92618, 92620, 92697 California (CA)
Area code (714, 949)
Reviews
Just sold some coins to our new friends here at Gold and Coin in Dana Point.
When talking to Brad, he gave us some history on the coins that we were selling. He's been in the business his entire life and seems like he knows what he's talking about. Would definitely come back here again to do business. He gave us a great deal on our coins.
5/5 would recommend to a friend.
Kyle M., Irvine, CA
Via

Contact Us
Location Map